Market Square Resources LLC
 Market Square Resources is a dynamic digital marketing agency specializing in internet marketing. It offers an array of specialty products and services that are derived from meeting and exceeding business needs. The agency believes in the philosophy of combining competitive products and services that will help optimize small businesses web presence by helping them increase market share and lowering costs by running efficient campaigns. We focus on developing a custom Social Media Strategy. Our premiere customers will want to take advantage of our Facebook Fan Page Campaigns. Major marketing companies charge double digits for campaigns, but we provide small business owners the opportunity to level the playing field with an Ad budget that works best to maximize optimal performance. We target this area because we understand that business owners are leaving valuable dollars on the table because they do not have the proper strategy or systems to leverage the biggest market on social media. Most businesses operate with a Facebook posting strategy, but we teach businesses how to have a campaign strategy.
Our agency emphasis is on the development of businesses online presence through social media marketing, video marketing, mobile app marketing, graphic design, web design, search engine optimization (SEO), and Google Ad Campaigns. This agency offers a diverse portfolio of products to meet the demands for advanced digital automation work-flows. Our goal is to help small business to scale their production through consistent revenue growth by providing new leads (prospects) to introduce their services in order to close more clients. Businesses contract with our agency because it is more cost effective and efficient to outsource these services to us rather than hire in house and add additional cost such as employee benefits, workers compensation insurance, payroll taxes, training, health insurance, retirement plans and more. The cost to replace an employee averages approximately 1/3 of an annual salary. So if an employee earns $50,000 then the cost to replace the employee is $16,000. A $50k salary is very close to the median salary of all of the combined services of our agency. If your business does not offer benefits to your employees, then your business will have employee turnover which will create revolving expenses of replacing employees including unemployment compensation. This is will create an unstable business model. Therefore, think of Market Square Resources as a strategic solution partner to help your business exceed its goals by creating more opportunities for growth and sustainability. This will allow the you to concentrate on your core services.
Making History with Digital Marketing...
Al Franklin is a dynamic digital marketer who is the Founder and Managing Director of Market Square Resources which is located in metro Atlanta. The digital marketing agency was founded in 2015. He is a 21-year professional with management, sales, and marketing background which includes Major Fortune 500 companies to small companies in internet and print media. The industry categories include yellow pages, search engine optimization, internet daily deals industry (such as Groupon), and digital construction data information reports. He knows firsthand the experience of the impact of the digital world on print and it has fueled his passion for internet marketing. His goal is to help businesses transition with cutting edge digital marketing. Mr. Franklin created the social media strategy and campaign that led to the historic creation of the State of Georgia's 16th largest city in 2016-2017 through the activation of increased voter turnout. He states, "if you can overcome over 200-yard signs throughout businesses and homes that said, "Vote No to Stonecrest it's a trick city". Then coupled with negative ads and major political leader opposition bolstering the efforts to defeat the plans at county, state, and congressional levels then you know that your message is effective and resonated in the spirit of the voters who were polled 45 days out from the Referendum vote with trends showing negative 9 percentage as the leading number (36% Not in Favor and 27% In favor). As of 2020, the city has reported over $1 Billion dollars in public and private investments into the city and is rated as one of the fastest growing cities metro Atlanta and the state of Georgia. It Includes investments such as Home Depot $75 million plus 615,000 square foot facility to produce flat-bed trailers and when at capacity will employ more than 1,000 employees. A new SeaQuest Aquarium in 2022, and millions of dollars in new home inventory has grown the city from 52,000 to 60,000 people in four years which made it the biggest city in Georgia's third largest county.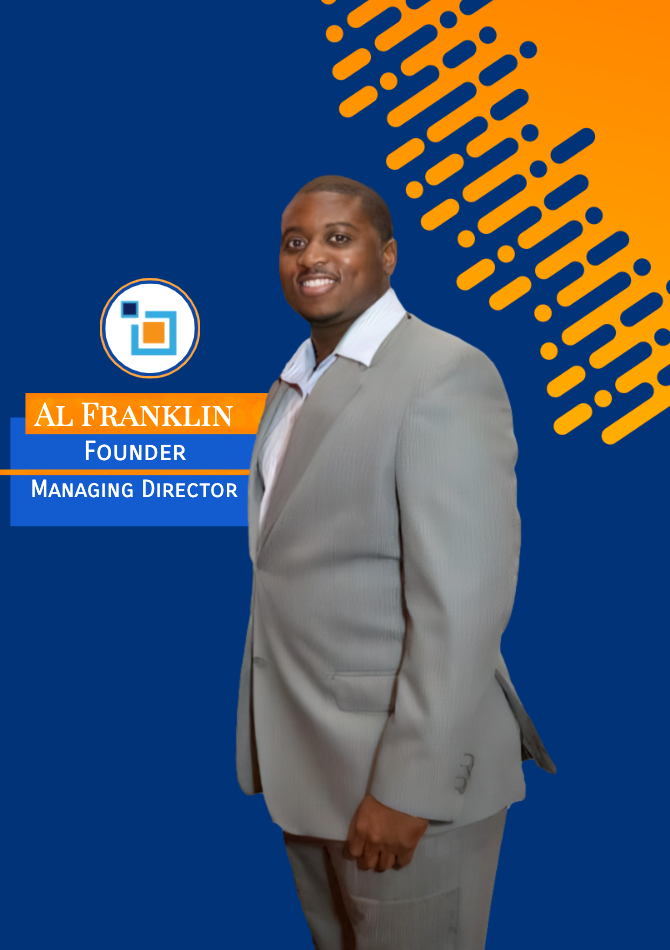 In addition, he has excelled in government leadership. He is a former 3-time elected City Councilman in the city of Lithonia who also served as Mayor Pro Tem (Vice Mayor). Mr. Franklin led as Chairman and Vice-Chairman for six years in the city's Local Downtown Development Authority by ushering in millions of dollars in real estate deals including a $10 million dollar apartment affordable housing complex for 75 families. In addition, Mr. Franklin led in the reactivation of the city's amphitheater after nearly a decade of dormancy. This led to cultural activities including summer music concert series. 


In Mr. Franklin's additional role in city government, he became the Senior Director of Community and Cultural Affairs. He spearheaded the project management of bringing one of North Americas largest Caribbean Carnivals which brings more than 25,000 people for the one-day festival. With the new role, the additional responsibilities will include leading the direction for the City with International Affairs. This will include the establishment of Sister City agreements to match the goal of transforming the city as an attractive city for international visitors and commerce. Led in international affairs by traveling to Guyana, South America with the Mayor by establishing sister city relationships with the capital city Georgetown and New Amsterdam. Guyana is a developing country and has one of the largest newly discovered premium oil reserves in the world. Established a Sister City Relationship Agreement with Kasoa, Ghana, Africa which is widely known for the Year of the Return. He also visited the Capital City of Accra, Kasoa, and Kumasi to continue to build international diplomatic relationships on behalf the city. While there he interviewed on Angel 102.9 F.M. and simultaneously broadcasted live on 20 radio stations live reaching over one million listeners throughout the country for a prime-time interview with one of the nation's top radio journalist, Captain Smart.
Mr. Franklin has a Bachelor's of Science in Business Economics from Florida A&M University and a Master's of Science Management with a concentration in Human Resources Management from Troy University.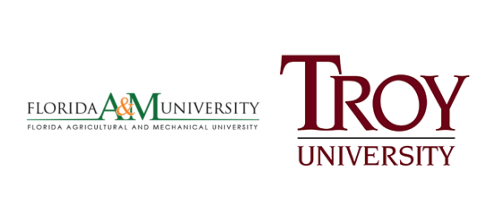 Certifications and Certificates
Mr. Franklin has certifications from the Atlanta Regional Commission in City Zoning, the Carl Vinson Institute at the University of Georgia as a City Councilman, and a White Belt Six Sigma certification from the Aveta Business Institute, and Local Downtown Development Authority certificate of training through the Georgia Municipal Association. In addition, he has certificates of completion of courses with Udemy.com online educational training platform for Google Display Ads Mastery, Banner Ads, Promotion of Facebook Ads through Webinars, C-Panel installation and configuration, Moz Advanced SEO Tactics and Strategy, The Ultimate Google Shopping and Course Strategy-Google Ads. The summation of courses is 12 hours of study.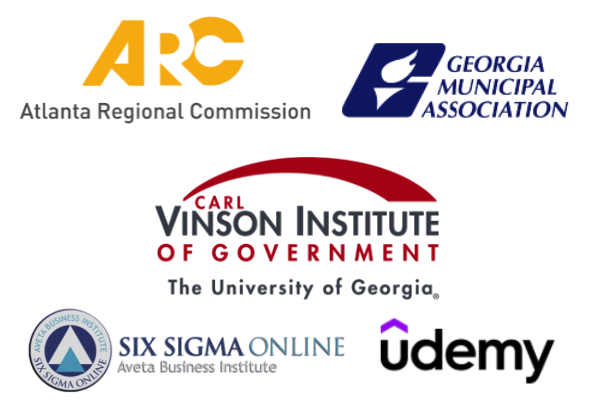 Mr. Franklin is a three-time elected politician in metro Atlanta who has appeared in several press articles and an interview on Comcast 24 People-TV. He served as a City Councilman, Mayor Pro Tempore and is the present Chairman of the Local Downtown Development Authority. Recent projects include collaborative efforts as a City Councilman and LDDA Chairman to complete construction of a $10-Million dollar apartment complex (Granite Crossings) in 2018. The apartment complex was 100 percent occupied after only 3 months of opening due to the demand for new affordable apartment structures.
Furthermore, Mr. Franklin lead the charge of the reactivation of the city's historic outdoor amphitheater after more than eight years of dormancy to hosting major award-winning musical artist. The LDDA oversaw the operations by incorporating promoter management contracts of the amphitheater hosted "Wednesday WindDown" with an average attendance of 400 people a week in the summer and fall. Lithonia is a small city however the unincorporated portion is about 98 percent greater with a population over 75,000 at the time during office.

Mr. Franklin received an invitation to The White House for a Technology Briefing presented by country's Chief Technologist and a group of over 100 Young Elected Officials from throughout the country. These prestigious group of leaders range from City Council Members, State Representatives, County Commissioners, School Board Members, State Senators, Mayors and more. Fast forward several years in 2020s some have become County CEOs, City Managers, Governor candidates, State Senators, Political Commentators on National TV Networks, and Mayors of major cities. 
As for that day, it was a full day that included a tour, dinner, and meeting the President of the United States of America. "For me, it was certainly a significant highlight in my life to watch the President come down the stairs from the Oval Office and address our group! It was like history in slow motion. I think about all of the people who are happy to stand at the gate or even get a tour but do not get the opportunity to meet the President. It felt like I was the same kid sitting on down on the side of the highway in the crowd who was overjoyed as I watched President Ronald Reagan's motorcade roll through the city in the 1980's."