Add Purpose to Your Mission with Video Marketing
Video marketing plays a significant role in engaging audiences as it uses videos to market products, services and allows your audience to reach out to you. According to 2020 stats, video marketing has helped small businesses increase their sales by 34% and increased their visibility by 70%. Videos account for 90% of online traffic in the United States, so it's crucial to add videos to your marketing plan.

Instead of writing long paragraphs about what you are offering, you can present it in a short video to excitingly increase your brand's awareness. People like to watch videos rather than reading text to increase their information and make buying decisions, and sometimes a video educates viewers and adds compelling reasons for them to make a purchase.

Market Square has experts specializing in scriptwriting, videos animation, editing, video SEO, YouTube marketing, and post-production. We will add videos to your marketing strategy in a way that increases credibility, trust, and conversions because videos have a better chance of ranking on Google compared to plain texts.

We have customizable videos for multiple industries, including health and wellness, retail shops, restaurants, hospitality, beauty, fitness, home contractors and much more. Market Square focuses on creating amazing videos for your brand to amplify your digital results.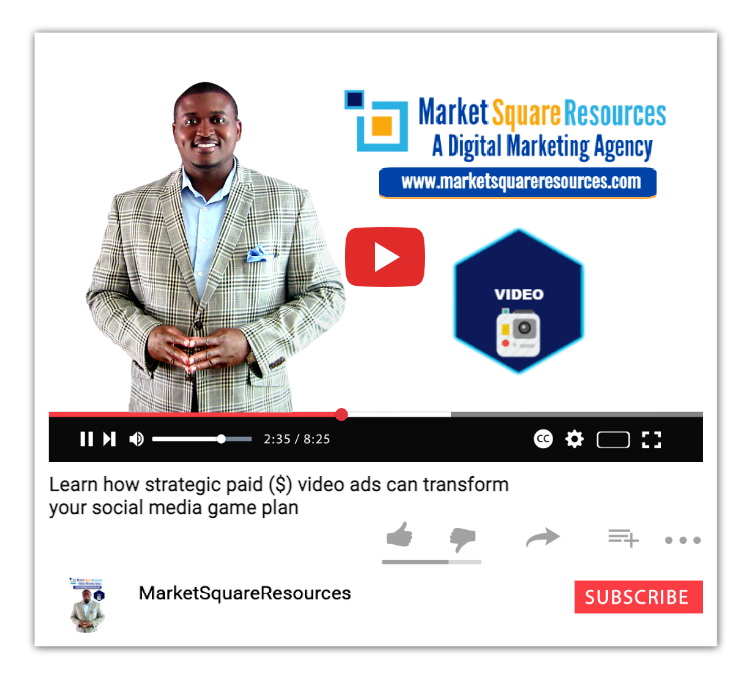 The Benefits Of Video Marketing
Video Marketing Is A Premiere Solution
Luxury Real Estate (2:45 minutes)
Luxury Real Estate (1 minute)